City of Burnaby's Seniors Fall Program Registration

Fall program registration
Priority registration for Burnaby residents begins:
August 16 at 10 am for all swim and skate programs
August 17 at 10 am for all other programs

General registration for everyone begins August 19 at 10 am.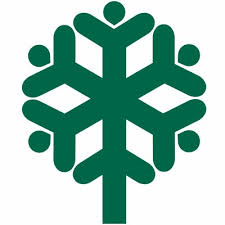 New Computer Group Presentations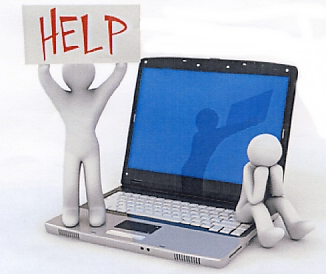 As part of its ongoing efforts to help seniors stay in touch during these challenging times, the Bonsor 55+ Computer Group has re-started its presentations on applications and services that seniors may find useful.
Social engineering: how cyber scams trick us
What is Phishing?
Libby - How to Install and Borrow Ebooks from Burnaby Public Library
Zoom - Joining a Meeting
To view these presentations as well as past presentations please click here.
Health Alert Program and Presentations

Official Sponsor - parcliving.ca/mulberry
Health Alert takes place on Monday mornings at the Bonsor 55+ Centre (6533 Nelson Avenue, Burnaby).
Suggested donation is $2.00 (First visit is free). Cost of footcare service is $36.
Program
9:00 - 10:45am Drop-in blood pressure monitoring, massage, height/ weight measuring, socialization
10:45 - 11:15am Exercise
9:45 - 10:45am Presentation (see topics below)
Presentation Topics
March 2020
Mar 2 The Pharmacare program with Dr. Ricky Wu, Pharmacist
Mar 9 In Home Care Services with Andrea from Comfort Keepers
Mar 16 What you need to know about your Vision with the Canadian Organization of Seniors
Mar 23 Care for Caregivers with Kathy Wutke from the Canadian Organization of Seniors
Mar 30 Voices of Burnaby Seniors Society - Who We Are and What We Do with Tazul Ali

February 2020
Feb 3 Improving your Heart Health with Dr. Ricky Wu
Feb 10 Best practices to improve your Sleep with Roy Sinn from the Canadian Organization of Seniors
Feb 17 Family Day- no program
Feb 24 Fraser Health Lifeline Personal Alarms with Marc Villeneuve

January 2020
Jan 6 What is happening at Bonsor 55+ in 2020 with Paolo Zenone
Jan 13 Care for Caregivers with the Canadian Organization of Seniors
Jan 20 Path to Communication Accessibility with Yat Li (WaveFront Centre Communication Accessibility).
Footcare Service (8:30am-12:30pm; $34).
Please call 604-297-4956 2 weeks in advance to schedule an appointment.
Jan 27 What is life like at the Chartwell Carleton Retirement Residence? with Erin O'Kane
Tai Chi Luncheon December 2019
The Tai Chi Practice Group had a luncheon on December 14 in MP rooms 1 & 2 of the main Bonsor Centre. Traditional practice time was held from 9:00 - 11:00am in half of the room with the remaining area set up for the luncheon which began at 11:30am. The food was brought in from a nearby restaurant by one of the members and included various vegies, assorted rice, noodles, meats and fresh fruit platters for desert. The group picture was taken following a wonderful lunch.
The 30 members in attendance commented warmly on the venue provided them for the practice and the set-up for luncheon. They are most appreciative of the support show them throughout the year for their practice times.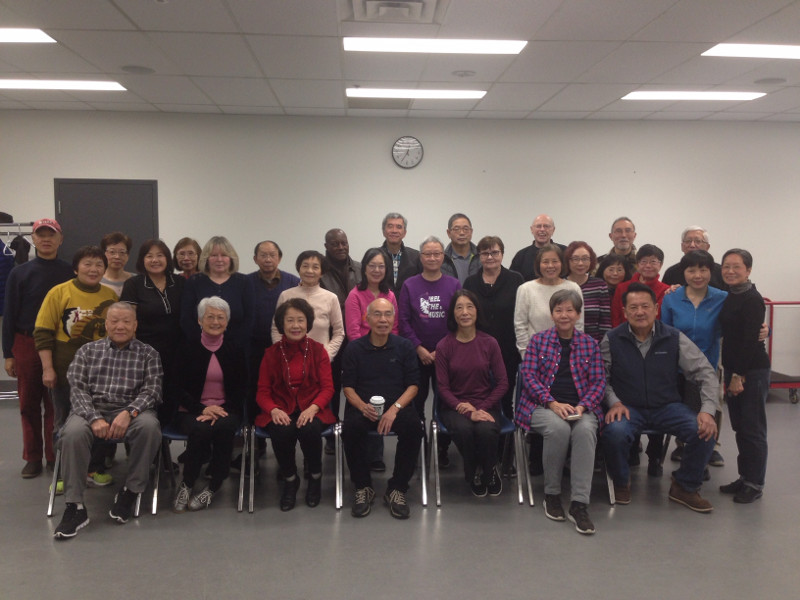 Table Tennis Group Xmas Lunch 2019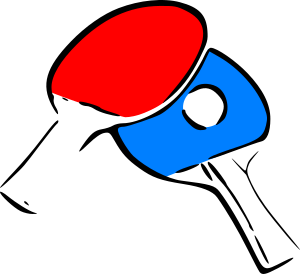 The Table Tennis Group from 55+ Society held its Xmas Lunch in December 12, 2019 at the Uncle Willie's Buffett. Besides our 100 members, we have the honor of Mr. Albert Lam, member of Board of Directors from 55+Society and Mr. Francis Skykora, newly appointed Center Supervisor from 55+ Center come to join us for the celebration.
[Click on thumbnail below to view the photos.]