Social Line Dance Group Christmas Luncheon 2022
The Social Line Dance group had their Christmas luncheon party on December 2, 2022. Thirty-seven members showed up despite the snowy condition.
Everyone had a jolly good time eating, chatting and dancing. The photos and videos taken at our annual dinner dance back in August were played on the big screen for all to enjoy.
We all had a wonderful time and wish everyone a Merry Christmas and a peaceful and prosperous 2023.

Angela Mai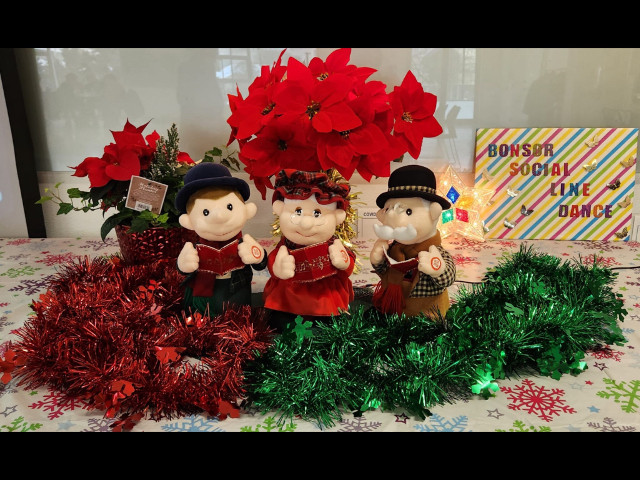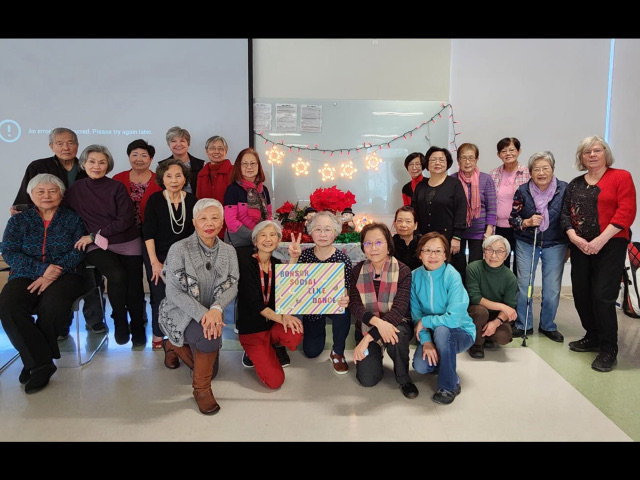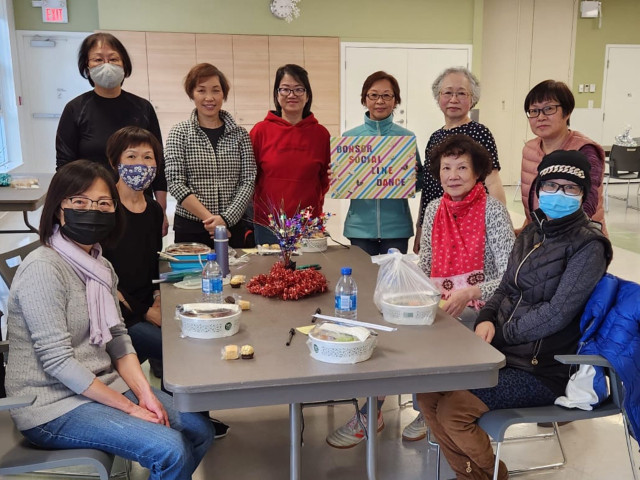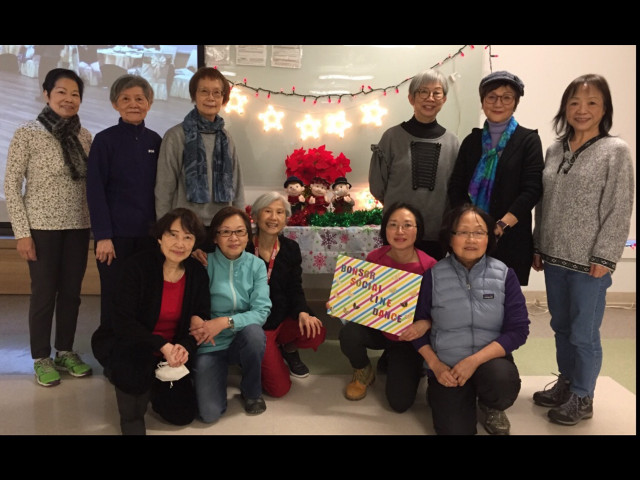 Open Art Studio Lunar New Year Display

To celebrate Lunar New Year, the Open Art Studio prepared an art display shown in the Bonsor 55+ Lounge. The New Year theme artwork done by group members showed off a wide variety of medium including print making and Chinese painting. Hope you enjoy the display as much as we enjoy doing it.
Our group has also moved to the larger room in the north side of the building and our time has changed to 1:45 -3:45pm on Tuesdays. We are now able to welcome more members. Do drop by to visit if you are interested in our group's activities.

Goodwin Young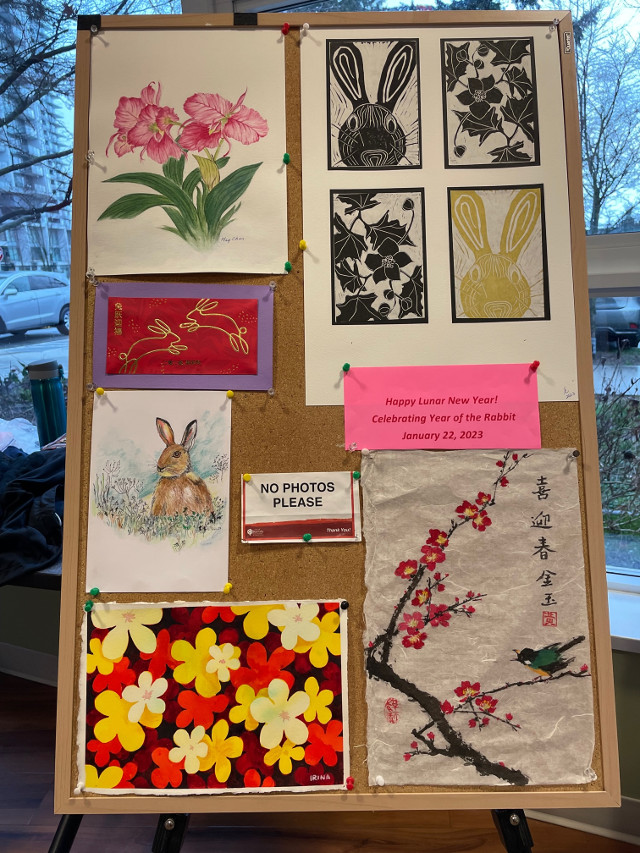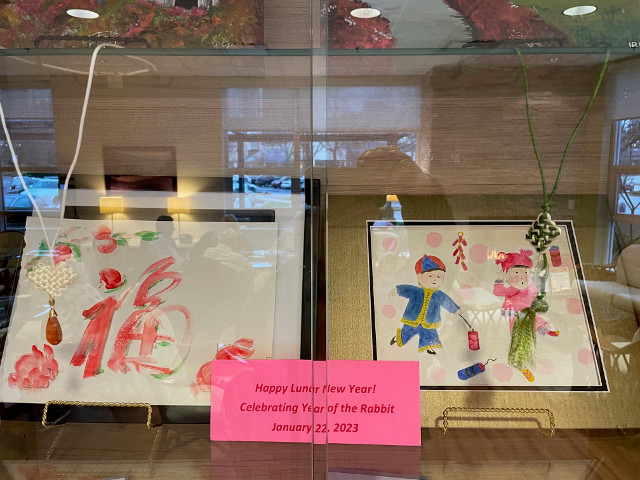 Singalong Group Xmas Potluck
Bonsor's Singalong Group had a great time at their first Xmas potluck get together since the pandemic. Members were encouraged to bring guests and there was a variety of good food and Xmas songs. Time was set aside for individual members to take their turn at the mike, always popular and they were applauded with enthusiasm. New members are welcome at their twice monthly group. The first sing along in the new year will be on January 12 at 12:45 in the upstairs art room at big Bonsor.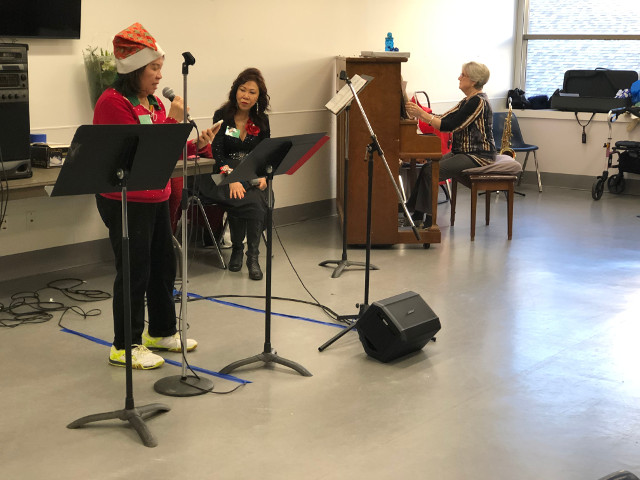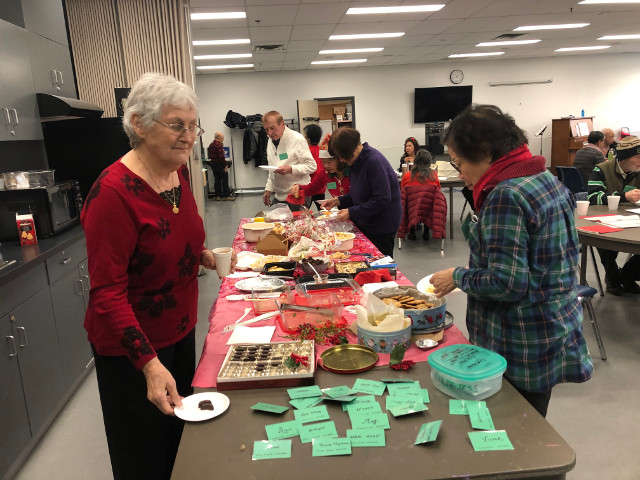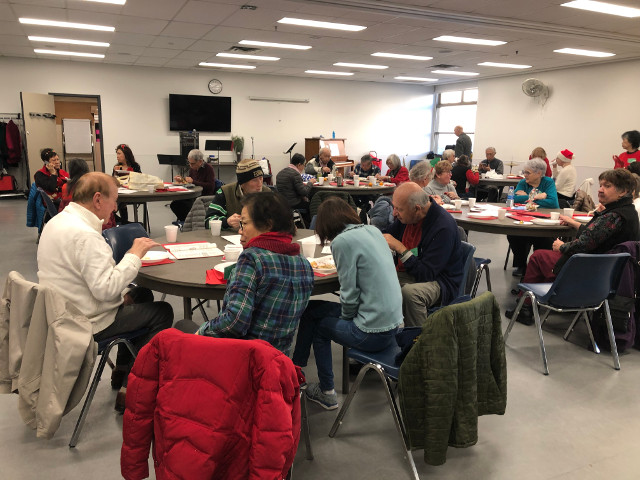 Singalong Group is Finally Back, with Great Enthusiasm!
The ever-popular Sing Along Group gathers every second Thursday from 12:45pm until 2:45pm upstairs in the Bonsor Community Centre. Songbooks are provided and midway through their program coffee, tea and snacks are available for 50 ents.
Talented singers lead the group to the accompaniment of a great pianist, drummer and a flutist often joins in. And then of course there are the lusty voices of the singers as well as solo performers who sing, or play an instrument, whatever their talent, all are appreciated with enthusiastic applause.
A Bonsor membership is required and an activity fee of $10.00. For further information contact Group Leader Alice Crestejo or leave a message for her to call you at the 55+ Centre 604-297-4580.