Open Art Studio Lunar New Year Display

Here are some pictures of the Lunar New Year display the Open Art Studio group created for the occasion. The group did three pictures of tiger to mark the year of the tiger, a picture of spring flowers as this is traditionally the beginning of spring, and a colourful display of children playing. The Chinese character means "Life's Blessings" reminding us all to be thankful of the blessings we get.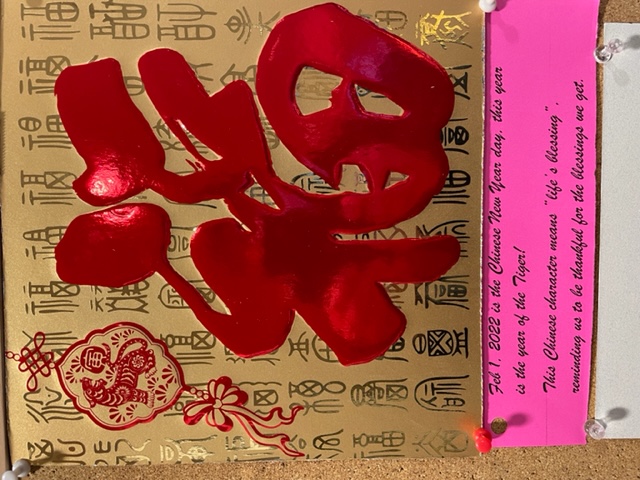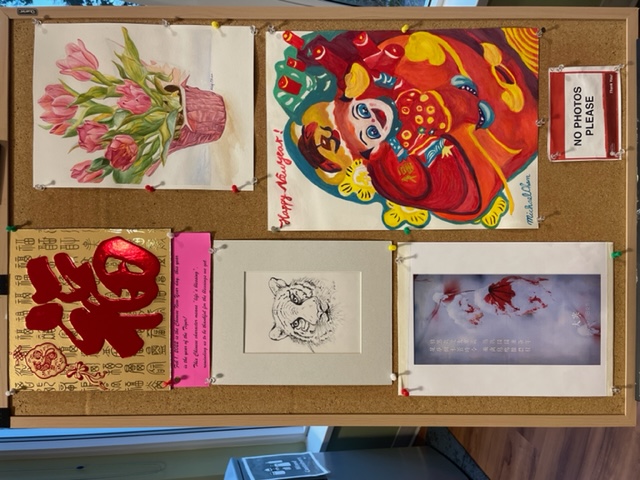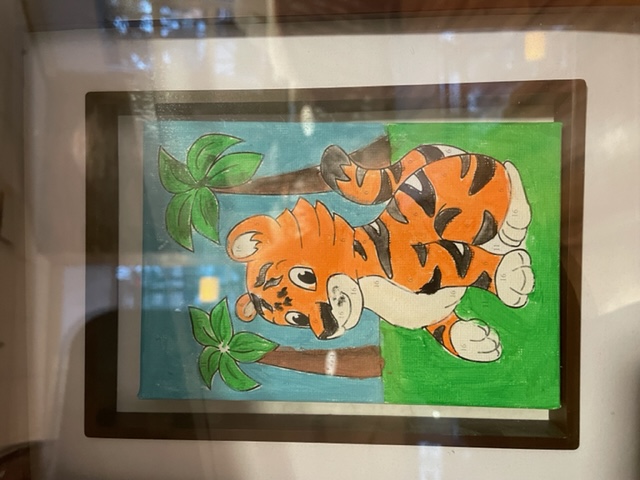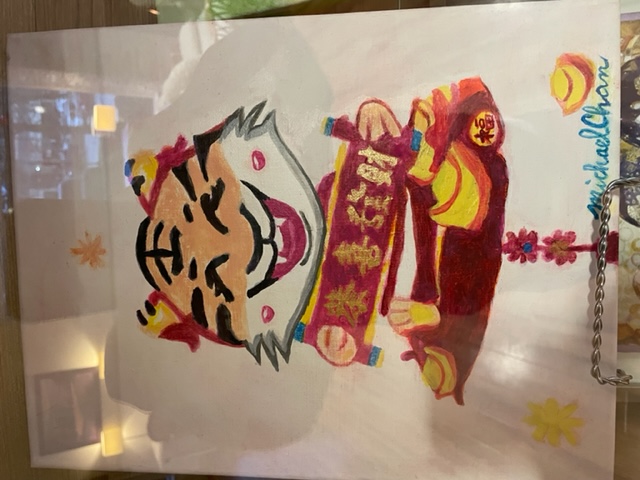 Badminton Club 2022 Activity
The Bonsor 55+ Badminton Club is back and running for over 200 current members by pre-registration. The playdays are Monday, Tuesday, Thursday and Friday, there are 2 sessions on each playday. Due to COVID, each member is limited to two sessions per week, play schedules are set up by the committee and are based on members' choices and availabilities. There are no drop-ins.
Safety measures, practices and policies are in place to maintain a safe and clean environment in the gym. Mask is mandatory when off the court and in other common areas.
Current Schedules:
Monday: 8:30am – 10:20am; 10:40am – 12:30pm (5 Courts)
Tuesday: 8:30am – 10:20am; 10:40am – 12:30pm (8 Courts)
Thursday: 8:30am – 10:20am; 10:40am – 12:30pm (3 Courts)
Friday: 8:30am – 10:20am; 10:40am – 12:30pm (10 Courts)

Contact Information: This email address is being protected from spambots. You need JavaScript enabled to view it.

Registration for 2023 is in September 2022, information will be posted on Bonsor 55+ website and at Bonsor 55+ Centre in August 2022.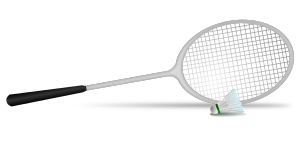 8 Ball Challenge
Congratulations to Stan in winning the 8-ball challenge held on January 24 and also to runner up Arturo. Also congrats to John Fong and George in making the semi-finals. The day went very smoothly finishing by 1:45pm.
Special thanks to the team of Rick, Glenn, Dan, Mario , Arturo and Joe, who worked long hours in preparation for the event. Also thank you to all the referees (Stan, Joe, Dan, Frank, Vic, Arturo, Harvey, Keith) for making it a fun event and helping players in interpretation of the rules.
Finally we minimized taking a chunk of time away from the other members of the club in their playing time.
Back to regular play and the ladder.

George Kawaguchi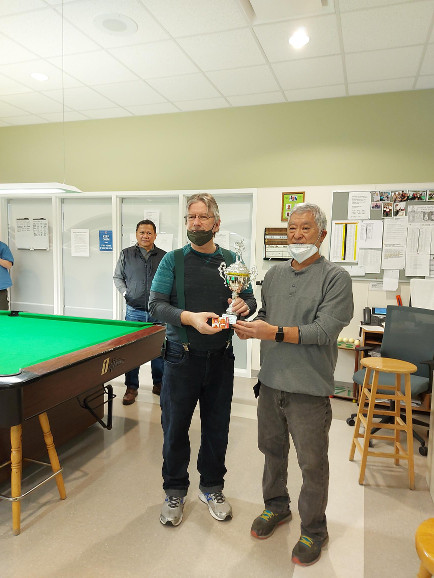 Table Tennis Group Activity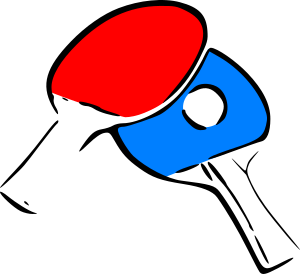 The Table Tennis Group is running for current members by pre-registration. Play time by pre-registration is limited to once per week for singles and doubles play. On Saturdays, there is a designated table for singles play from 11:30am to 5:00pm. All members must register for play time in advance on a weekly basis. Drop-ins are allowed for members if there is space available.
Current schedule:
Monday 12:00-5:00pm
Thursday 9:00-11:00am
Saturday 10:00am-5:00pm
Sunday 9:00am-12:00pm

Contact information: This email address is being protected from spambots. You need JavaScript enabled to view it.

Next registration date is in June 2022. Registration information will be posted at Bonsor website and also at Bonsor 55+ Senior Center in May 2022.
Open Art Studio Christmas Lucky Draw Result
The Open Art Studio group conducted the draw for the beautiful painting donated by Pauline Lowe on Dec 21. Very good interest on the draw was shown by 55+ members as quite a few tickets were entered. The lucky winner is Ada Chow of the table tennis group. Congratulations to Ada and a big thank you to Pauline who so generously donated the painting.