The Open Art Studio group meets every Tuesday afternoon. It is non-instructional. Visual artists are welcome to come and work on their favourite projects and enjoy the company of their fellow artists. The work of the group is displayed in the display cases in the lounge, on the easel and on the walls. Anyone interested is welcome to join us.
Group Fee: $10 annually
Day and Time: Tuesday, 1:45-3:45pm
Location: Bonsor 55+ - MP2
Contact Bonsor 55+ at 604-297-4580 if you wish to connect with the Group Leader of the Open Art Studio Group for more information.
---
The Open Art Group has updated its display board with a couple of seasonal themes.
With the holidays fast approaching, Open Art Studio group put together a Winter Holidays theme display of scenery and activities. Check us out on the second floor display boards.

We would like to take this opportunity to wish everyone a happy and safe holiday!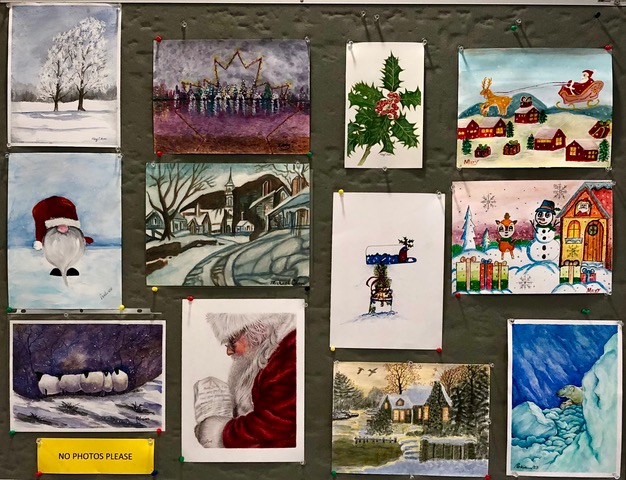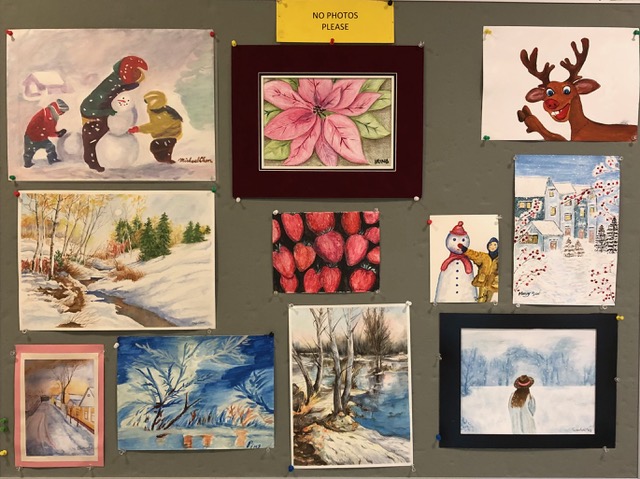 Past Activities of the Open Art Group
Mulberry PARC Art Walk August 2023 Abstract Paintings on Display September 2023
Thanksgiving and Mid-Autumn Festival 2023
---
Each month, an artist is featured by this group.
Artist of the Month - December 2023
Alice Yeung
I am from Hong Kong. I love arts more than any of my hobbies.  I started drawing and painting after I retired.
I love using multi media to apply on my arts,  such as watercolor pencils, acrylic paint and ink pens.
I am a member of the Bonsor Open Art Studio.
Alice Yeung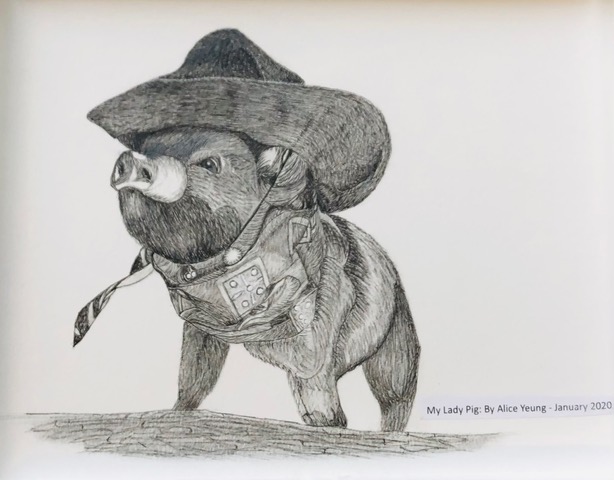 Previous Featured Artists
2023
February - Michael Chan | April - Pat Willemsen | May - Irina Lau | June - Estella | July - Dusanka
August - Catherine | September - Goodwin Young | October - Kam Yuk
2020
January - May Chan | February - Pauline Lowe  
2019
May - Pat Willemsen |  June - Alice Yeung |  July - Lyyli Ellip |  August - Michael Chan | September - Eileen Mackenzie |
October - Dusanka Apic | November - Josephine Lui | December - Goodwin Young
---