Badminton Bonsor Cup and Year End Lunch Event 2019

Season's greetings from the badminton group! It was again the time of year for our much anticipated Bonsor Cup tournament and lunch event. 181 people, including Mary Horton and Michelle St. Jean, gathered for lunch and witnessed the medal ceremony for our Bonsor Cup tournament which took place earlier in the morning on November 29, 2019.
As usual, the volunteers were already busy preparing around 9:00am, setting up tables, drinks, door prizes, etc. They also put together 181 small gift bags for our members.
This year, our lunch menu included sushi, chicken or pork lunch boxes, plus a delicious deep fried sesame ball and a custard egg tart for dessert.
One of the highlights of the lunch was to celebrate the 90th birthday of one of our members, Julia Cheung. After the Happy Birthday song and candle blowing, she happily shared her delicious birthday cake with other members. Then Howard Quon, our tournament organizer, presented the gold medals and the Bonsor Cup to the winning team. Everyone cheered and lots of pictures were taken. He also prepared lots of door prizes, like badminton shoe bags, sports towels, water bottles etc. to be drawn after the medal ceremony.
The party was a great success and I would like to thank all my volunteers who worked tirelessly to make it successful. They were the true heroes of this event.
Caroline Youngone
Bonsor 55+ Badminton Group
Read more: Badminton Bonsor Cup and Year End Lunch Event 2019
Active Aging Week Summary
This year's Bonsor 55+ Active Aging Week activities were a huge success. Bonsor 55+ offered 5 activities during this year's Active Aging Week. Here are the programs offered this year:
* Seniors Tuesday Dance which had 160 Participants
* Ballet for Senior with a full registration on 15 participants
* Hip Hop for seniors a new program with a full registration of 20 participants
* Munchies and a Movie where we showed Rocket Man the Elton John story with a full registration of 13 participants
* Health Alert Drop-In had 24 new participants for the Health Alert Drop-In during our Active Aging Week program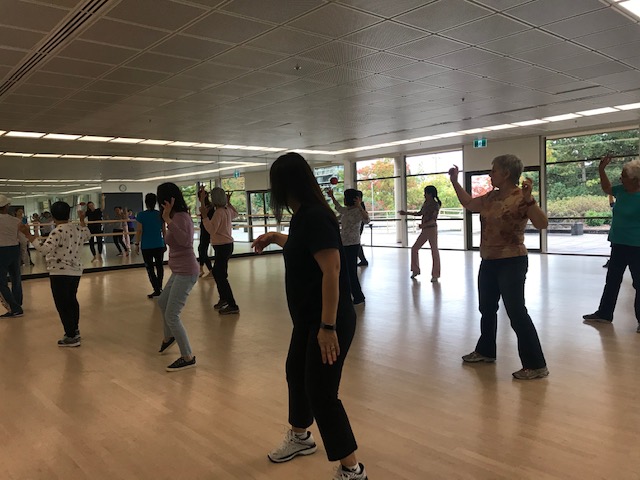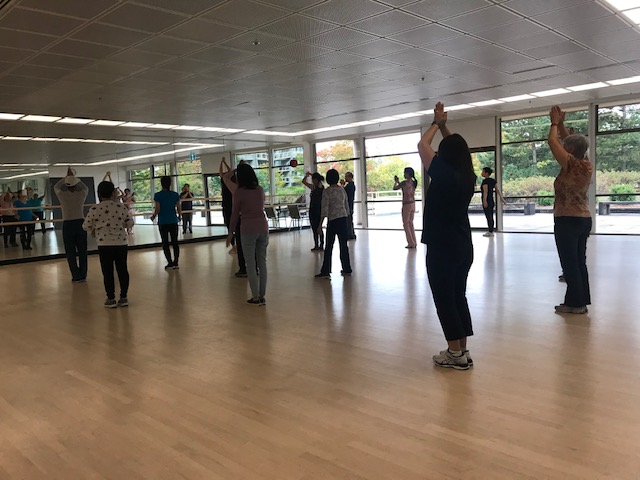 Group Leaders Luncheon
A very productive and successful Group Leaders Lunch was held on Friday, November 1, with representatives of all 34 groups and activities in attendance, as well as the Board of Directors.
Terry Szabo welcomed and thanked all the Group Leaders for their time and dedication. Ernic Kashima, our President, and Michelle St. Jean, our Senior Supervisor, reviewed the Group Leaders Manual and fielded very valid questions for the attendees. The emphasis was on safety and fiscal spending.
A lovely luncheon was served, thank you Paolo Zenone for the arrangements. Mary reminded us to submit web updates on groups and special activities, and advised that our annual Maywood Christmas project will be initiated on Monday, with a Christmas Concert at the senior center on December 6. Please note this on your calendar - a delightful event (time to be announced).
Salish Sea Circle Tour 2019 - Photos and Report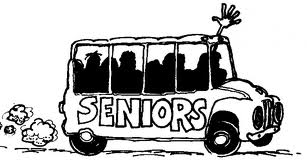 What an enjoyable trip it has been!  From Sunshine Coast to Vancouver Island, we traveled all the way to the end of Highway 101, the historic village of Lund to Coombs, a bustling town with interesting unique shops among other things such as the live amusing goats on roof.  Along the way, we visited different places, all with its distinct flavour and history.  And so, after 4 days in each other's company, friendship forged, experience enriched and memorable moments etched on the photographs.
Brett, thank you for organizing and planning all the details of our trip; Monica, thank you for coordinating and taking care of the paperwork; and Wing, thanks to taking us everywhere safely and minding the van.  Much appreciated and heartfelt thank you to the Bonsor Bus Committee!
Submitted by Stella Au
Tour Participant
October 1, 2019
 
[Click on a thumbnail below to view the full picture]
Bonsor 55+ Tennis - 2019 AGM and Season Wind Up

On Friday September. 27, the Bonsor 55+ Tennis Group held their yearly AGM and season wind up in the Bonsor 55+ Centre.
The new, terrific, executive were all unanimously re-elected:
President: Wayne
Vice-President: Des
Treasurer: Sandy
Secretary: Pat
As part of the meeting, numerous members were acknowledged for all their contributions in making the club so successful. The meeting was followed a fabulous Pot Luck (not to be missed!!!!). Not only do we have some fabulous, friendly and skillful tennis players we also have some amazing cooks.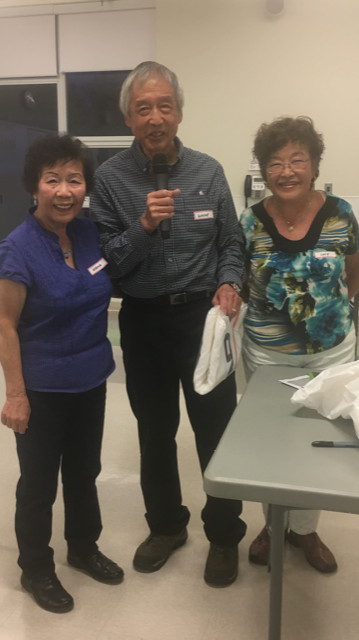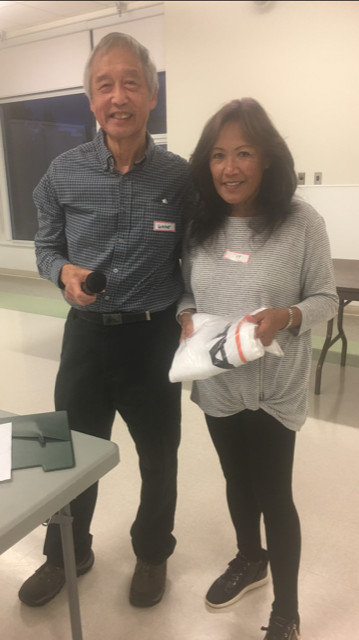 Bonsor 55+ Karaoke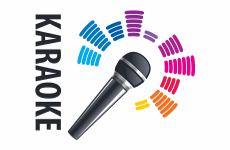 Karaoke is form of interactive entertainment in which an amateur singer sings along with recorded musical video with a microphone. The music is typically an instrumental version of a well-known popular song. The lyrics are usually displayed on a video screen, along with video images to guide the singer.
Singing Karaoke in front of a group is an excellent way to build your confidence, train your memory, learn new songs and socialize with people.
In fact, it can be a very enjoyable afternoon for both the audience and the singers. This is especially true when the selected songs turn out to be very popular and the delivery turn out to be surprisingly well done.
In 2019 our group had 70 members. We have 6 hours of singing time in the afternoon of each Sunday in the MP1/2 room at the Bonsor 55+ Center. On average, 25-30 members attend each Karaoke session who may come in at any time during the session. We sing with a 5 minute quota each and we do it in a first-come-first-serve basis. At times we can sing up to approximately 85 songs during the session. We sing a variety of English and Chinese pop songs and opera songs. There are solos, duets and group singings opportunities. We have a lot of fun.
In addition to singing, we also have social events, about 3 parties per year. We do not go out to a restaurant but we organize good food to be brought onsite and we serve the food ourselves with the help of volunteers.
Our annual registration is in early March with an annual membership fee of only $20 in 2019.


Spring Party March 24, 2019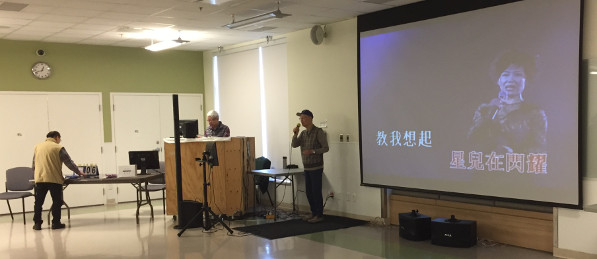 A member singing during one of the Karaoke sessions