Open Art Studio Lunar New Year Display

To celebrate Lunar New Year, the Open Art Studio prepared an art display shown in the Bonsor 55+ Lounge. The New Year theme artwork done by group members showed off a wide variety of medium including print making and Chinese painting. Hope you enjoy the display as much as we enjoy doing it.
Our group has also moved to the larger room in the north side of the building and our time has changed to 1:45 -3:45pm on Tuesdays. We are now able to welcome more members. Do drop by to visit if you are interested in our group's activities.

Goodwin Young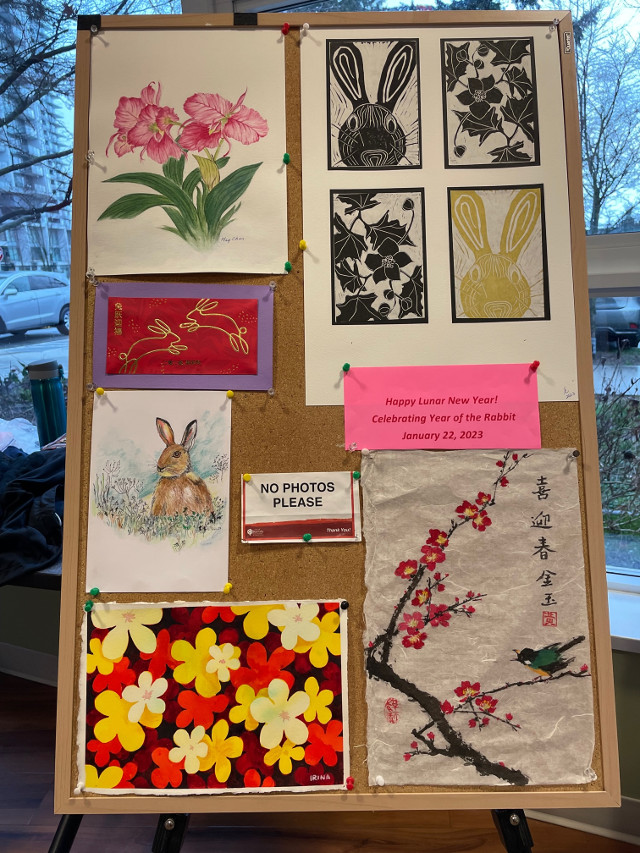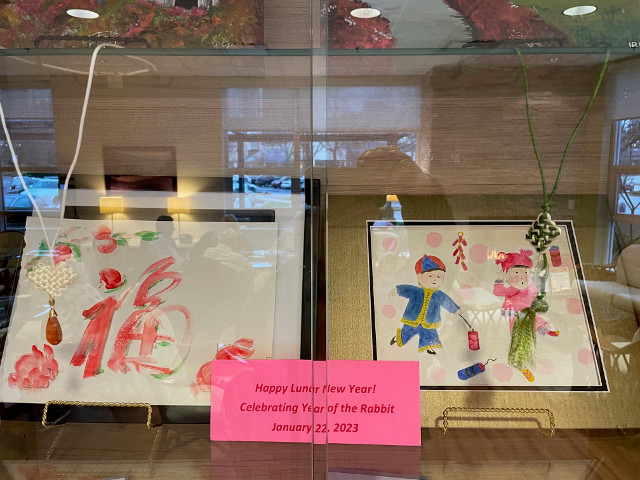 Singalong Group Xmas Potluck
Bonsor's Singalong Group had a great time at their first Xmas potluck get together since the pandemic. Members were encouraged to bring guests and there was a variety of good food and Xmas songs. Time was set aside for individual members to take their turn at the mike, always popular and they were applauded with enthusiasm. New members are welcome at their twice monthly group. The first sing along in the new year will be on January 12 at 12:45 in the upstairs art room at big Bonsor.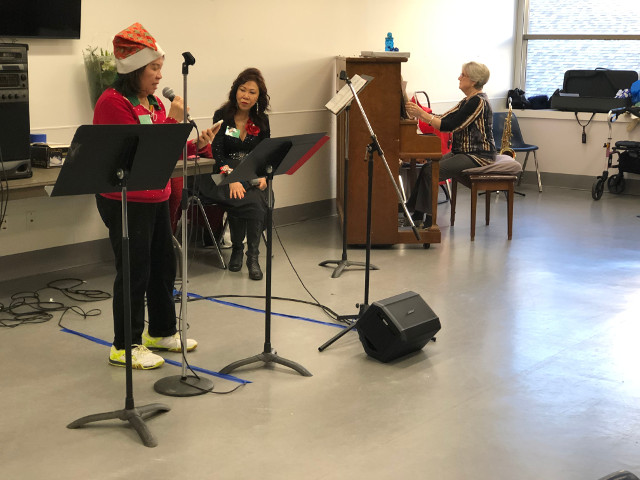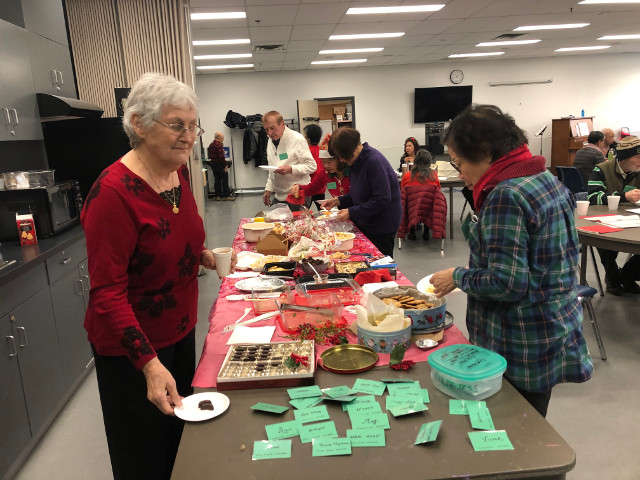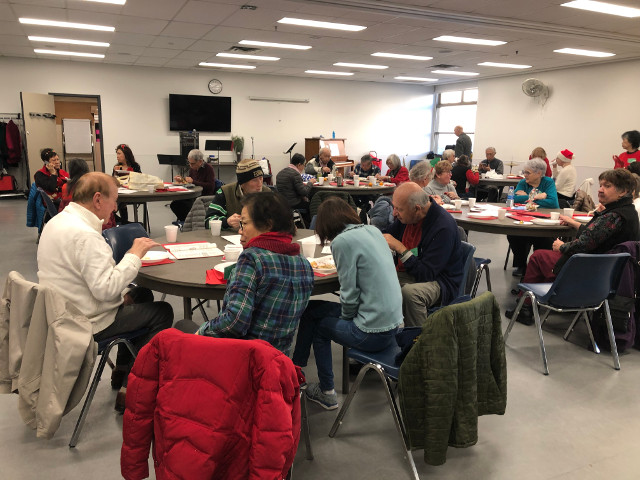 Singalong Group is Finally Back, with Great Enthusiasm!
The ever-popular Sing Along Group gathers every second Thursday from 12:45pm until 2:45pm upstairs in the Bonsor Community Centre. Songbooks are provided and midway through their program coffee, tea and snacks are available for 50 ents.
Talented singers lead the group to the accompaniment of a great pianist, drummer and a flutist often joins in. And then of course there are the lusty voices of the singers as well as solo performers who sing, or play an instrument, whatever their talent, all are appreciated with enthusiastic applause.
A Bonsor membership is required and an activity fee of $10.00. For further information contact Group Leader Alice Crestejo or leave a message for her to call you at the 55+ Centre 604-297-4580.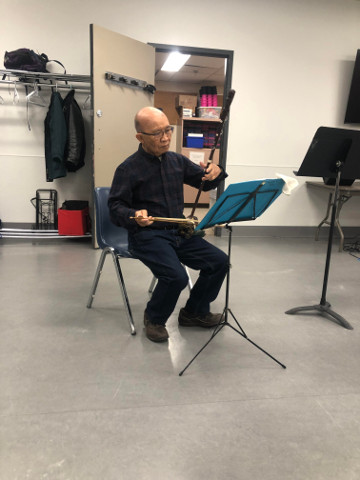 Badminton Group Tournament and Social Enjoyed by All Members
Bonsor 55+ Badminton Group 2022 Fall Classic Tournament Luncheon
Our 1st in-house lunch event since our reopening was held on Friday, November 18 after the Bonsor 55+ Badminton Group 2022 Fall Classic tournament; 126 members and 2 non-members attended the luncheon. We were honored to have the presence of Ernie Kashima, President of Bonsor 55+ Society and Mary Horton, Board Liaison. We also had two very special guests, James McConville and Carole McConville, they represented our group leader Peter McConville who is under hospice care.
Members and guests started to arrive at 11:30am, everyone received a gift bag when they checked in at the door. The lunch began at 12:00pm with a few words from Ernie then followed by a delicious BBQ chicken legs meal, tasty egg tarts and puff pastries.
After the lunch, a brief speech was given by James to talk about his Dad, Peter. He expressed his appreciation to Caroline Young and all of us for renaming the Bonsor Cup to Peter McConville Cup and all the love Peter received from the group. A special trophy was presented by Howard Quon, our tournament organizer to James for Peter in recognition of his long time dedication and hard work for our group.
Then the trophy presentation began, we had James to present the Peter McConville Cup to the winning team, then Ernie to present a trophy to each of the winning team members and Mary to present a memento keychain to each of the other team members.
The highlight of the event was the door prizes, we had a good number of nice prizes for the lucky winners. Everyone cheered so loud when a ticket number was called, it was great to see everyone having such a wonderful time.
I'm so grateful that the tournament and luncheon ran so smoothly, I would like to express my sincere gratitude to all the volunteers who worked so hard and the people who helped to make them so successful.
Dora Chan
Social Committee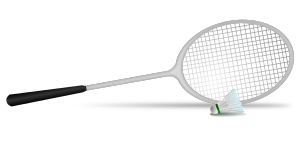 Bonsor 55+ Badminton Group 2022 Fall Classic Tournament
The November 18 tournament overall was a success, I believe the 52 participants had a good time with the format, and enjoyed the challenges of the team skills competition. The tournament volunteers were very helpful and instrumental in ensuring the tournament ran smoothly, and on time, my thanks and appreciation to them.
For our tournament, we had a skills contest (with some luck needed) to win one of the two sports bags. At the end of the event, we drew two lucky winners for some prized badminton racquets.
Howard Quan
Tournament Director
[Click on thumbnails below to view the photos]