Bonsor 55+ Computer Group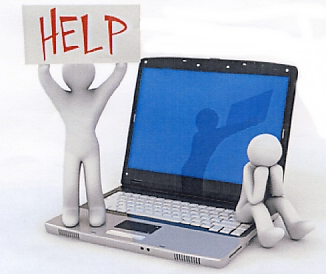 The Bonsor 55+ Society offers a $1 drop-in computer time to its members, three hours per week on Tuesday 12:00-3:00pm.
In the Bonsor 55+ Centre, the computer lab is equipped with movable desks, a laptop and a tablet as well as a large flat screen TV to do presentations. Participants bring their own devices to use during our open lab time. Our volunteer instructors continue to support our program with generous contributions of their time and expertise. At the Tuesday afternoon sessions members are welcome to request help with specific questions, technical or otherwise.
MORE INSTRUCTORS ARE NEEDED! If you would like to share your knowledge of computing, on any level, please leave your name at the seniors' counter and someone from the computer group will contact you.
With the larger space allocation, there is opportunity to consider some other formats of offering instructional and learning sessions, please forward us your ideas.
Bonsor 55+ Snooker Group
We are a very organized and congenial group, and welcome all levels of play, including beginners. The Snooker Group is very active, competing locally at all levels, with some success. We have an annual tournament with the West Vancouver Seniors Center, with a trophy to the winning team for the year. This is a highlight of our many events, with a luncheon, and great camaraderie. Our house league is very popular, thanks to the city of Burnaby giving us expanded hours to now play. This year for our annual trophy presentations and wind-up luncheon we had a sumptuous banquet at the Neptune Restaurant in Metrotowne, Ladies are welcome to join to learn how to play, or compete with some of the best female snooker players in the province. For more information, contact the Bonsor 55+ Society or the city of Burnaby at 604-297-4580.
Upcoming Activities
September to March - Lower Mainland Snooker League for A and B teams
October end - Challenge Match against West Vancouver Seniors Snooker Club at West Vancouver for the Mary Horton Trophy
November - 9 Ball Tournament
December - Annual Christmas Luncheon
January 2020 - 8 Ball Tournament
January to May 2020 - Ladder Competition
February 2020 - Billiards Tournament
April 2020 - LMSSL Tournaments after completion of the League Matches
April 2020 - Double Knockout Snooker Tournament
April 2020 - Hosting West Van Senior Snooker Club for Challenge Match for the Mary Horton Trophy
May to August 2020 - The 9th Edition of the House League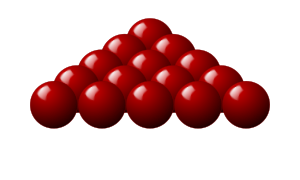 Bonsor Senior Social Dances

The Bonsor Senior Dances are held every Tuesday 12:00-3:00pm and Thursday 7:30-10:30pm. We charge $5 for members and $7 for non-members. A simple snack of cookies, fruits or vegetables coffee/ tea is served by our helpful volunteers.
Live music is provided by three different bands of versatile musicians. Occasionally we hold theme dances e.g. Hawaiian, Halloween whereby dancers dress up if they so desire and prizes are given out to spot dances.
We hope with further advertisements more dancers will come and have a good time.
Open Art Group
The Bonsor 55+ Society Open Art Group gets together every Tuesday afternoon to create beautiful artwork and have fun. Work by our group is displayed in the senior's lounge and upper floor hallway and is changed regularly much to the delight of the members of the Society. We feature an "artist of the month", and exchange creative ideas, along with a cup of tea or coffee and maybe a biscuit or two.
We have the pleasure of participating in the annual Mulberry Art Walk taking place in late summer. Attendance at this event is great, with lots of artists displaying many different kinds of crafts and skill. There are delectable goodies and live music provided by the Mulberry, a major sponsor of our Health Alert program. Altogether a delightful event.
Come and join us, and hone your artistic skills along with a good dose of camaraderie and fun.


Visit the Open Art Group/Studio Page.