Holiday Pancake Brunch
Wednesday, December 20, 2023
11:30am - 1:00pm
Bonsor 55+ Centre - Lounge
$7.00 (excl. GST)
Registration Code: 21683

Come join us for a Pancake Brunch with sausages, tea, coffee and fruit. There will be live musical entertainment.
Registration Required!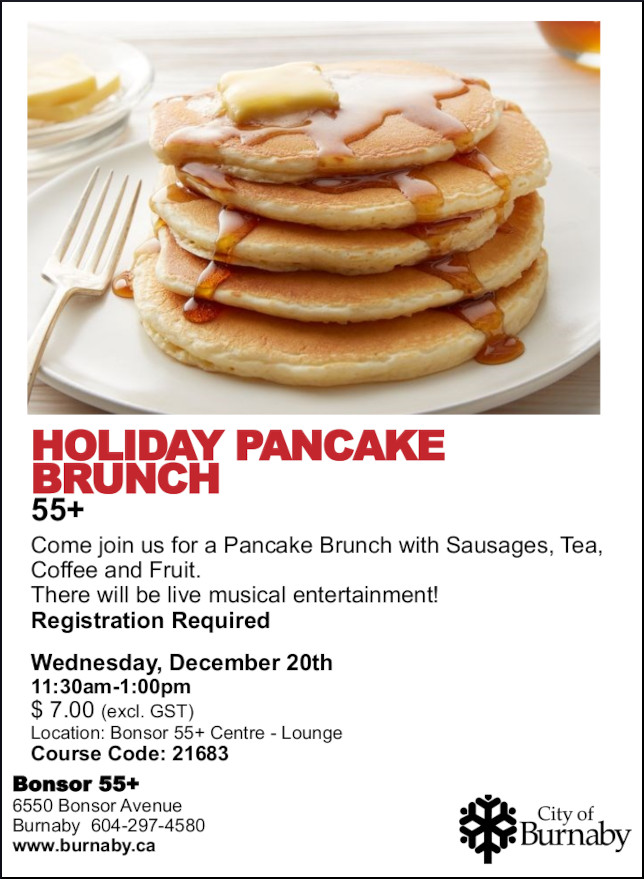 Maywood Socks Box
Once again the 55+ Society will be donating to Maywood Community School for the holiday season. Socks, gloves and warm hats are all needed. Let's help children in our community stay warm this winter!
Donations will be collected at Bonsor 55+ from:
November 14 - December 11

Join Us for a Performance By Maywood Primary Students
Thursday, December 14
10:00-10:30am
Multi 1/2 Bonsor 55+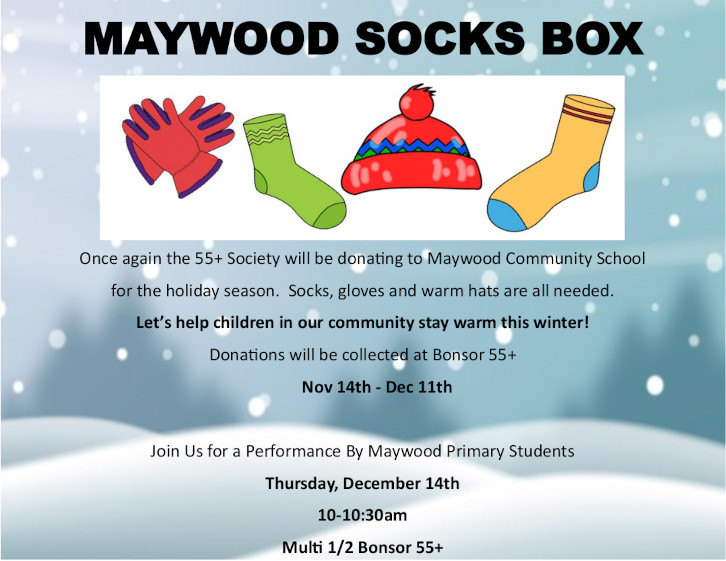 Navigating the Health Care System
Date: Thursday, October 5, 2023
Time: 12:00-3:00pm
Place: Bonsor Recreation Complex, 6550 Bonsor Avenue, Burnaby
Burnaby Seniors Resource Society and the Fraser Health Authority will discuss Home and Community Care services for older adults in Burnaby.
Register by September 27, 2023:
Online at Eventbrite or by phone 604-541-8643 or via email This email address is being protected from spambots. You need JavaScript enabled to view it..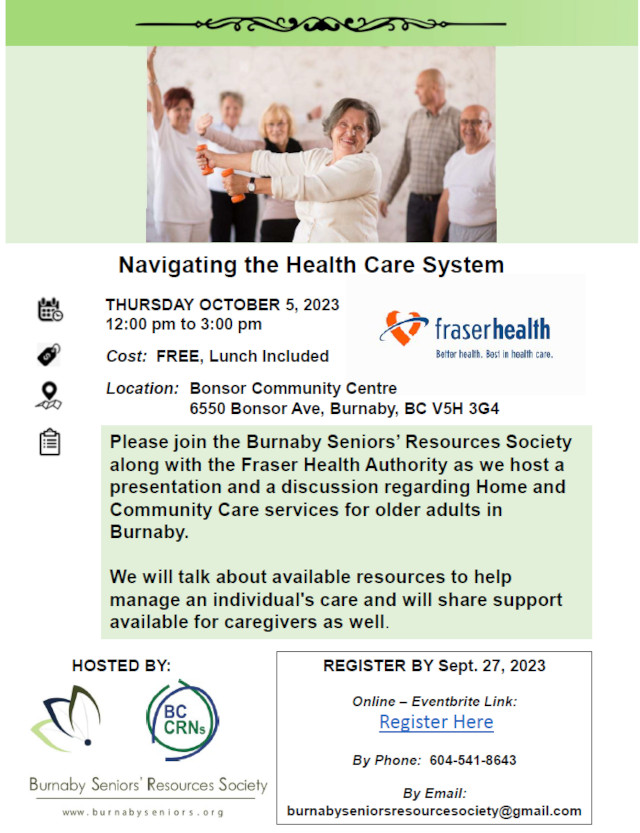 Vice-President Receives Prestigious Award
Bonsor 55+ Society is pleased to announce that our Vice-President, Brian Pound, was inducted into the BC Figure Skating Hall of Fame on May 6.
Brian has been involved in figure skating for the past 64 years, first as Western Canada's inaugural figure skating reporter and then carrying on as the Provincial body's media relations and historian chair.
During his time as a either a reporter or media co-ordinator Brian covered eight World championships and was the training session announcer and interview area media official at the 2010 Vancouver Winter Olympics.
Brian is currently serving his fourth term as a Bonsor 55+ Board member. He was previously Burnaby Seniors liaison as Vice-Chair of the Burnaby Parks Commission.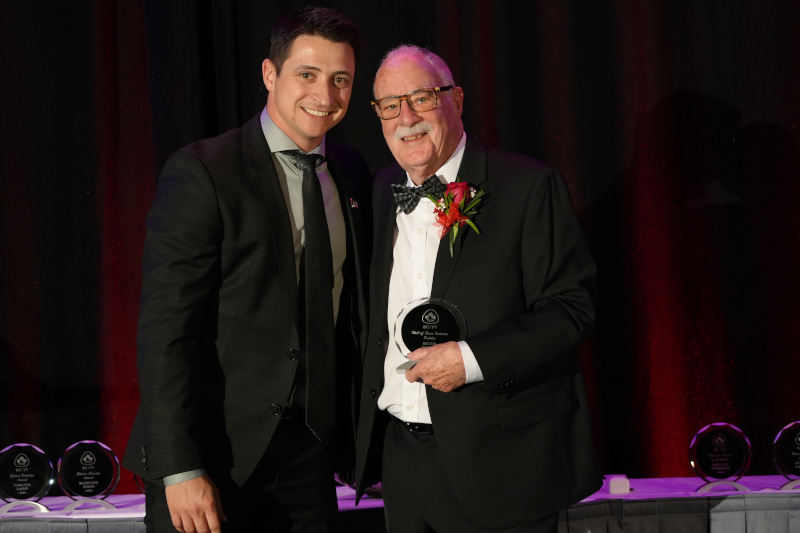 Be a Volunteer Bus Driver!
Bonsor 55+ Society has a 20-passenger mini-bus needing drivers for seniors bus trips. Apply online at www.bttr.im/q9uqf or email This email address is being protected from spambots. You need JavaScript enabled to view it. or call 604-297-4950 if you are interested.