Mulberry Art Walk Successfully Held
The Bonsor 55+ Open Arts Group was invited to participate in the Mulberry's annual ART WALK featuring the artistry of Burnaby Seniors.  The works on display showed an amazing amount of talent!  How wonderful to have an opportunity to show the public another example of how our seniors contribute to the community while keeping active and utilizing their talents in a friendly social environment.  New members are always welcome!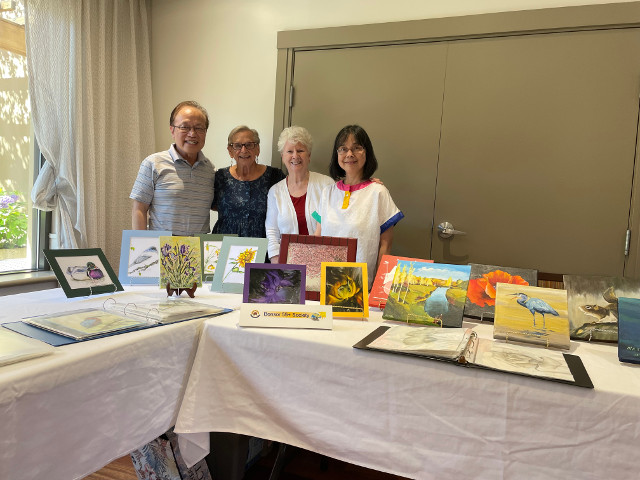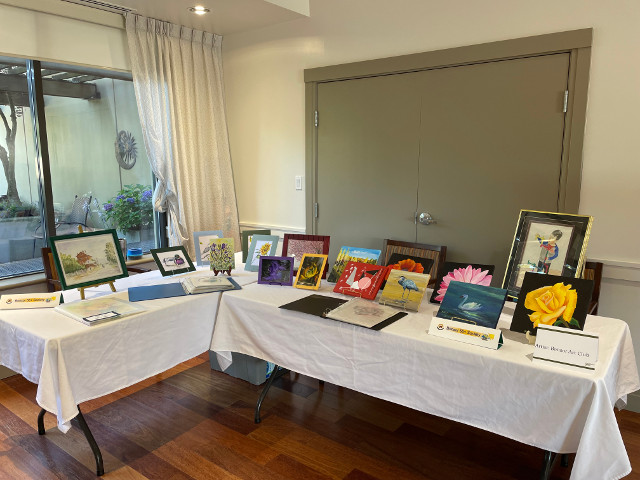 Do You Need Tech Support in Burnaby?
Free 1-on-1 Help Available for Computers, Phones, Tablets, Zoom & More!
For details please see the poster or click here.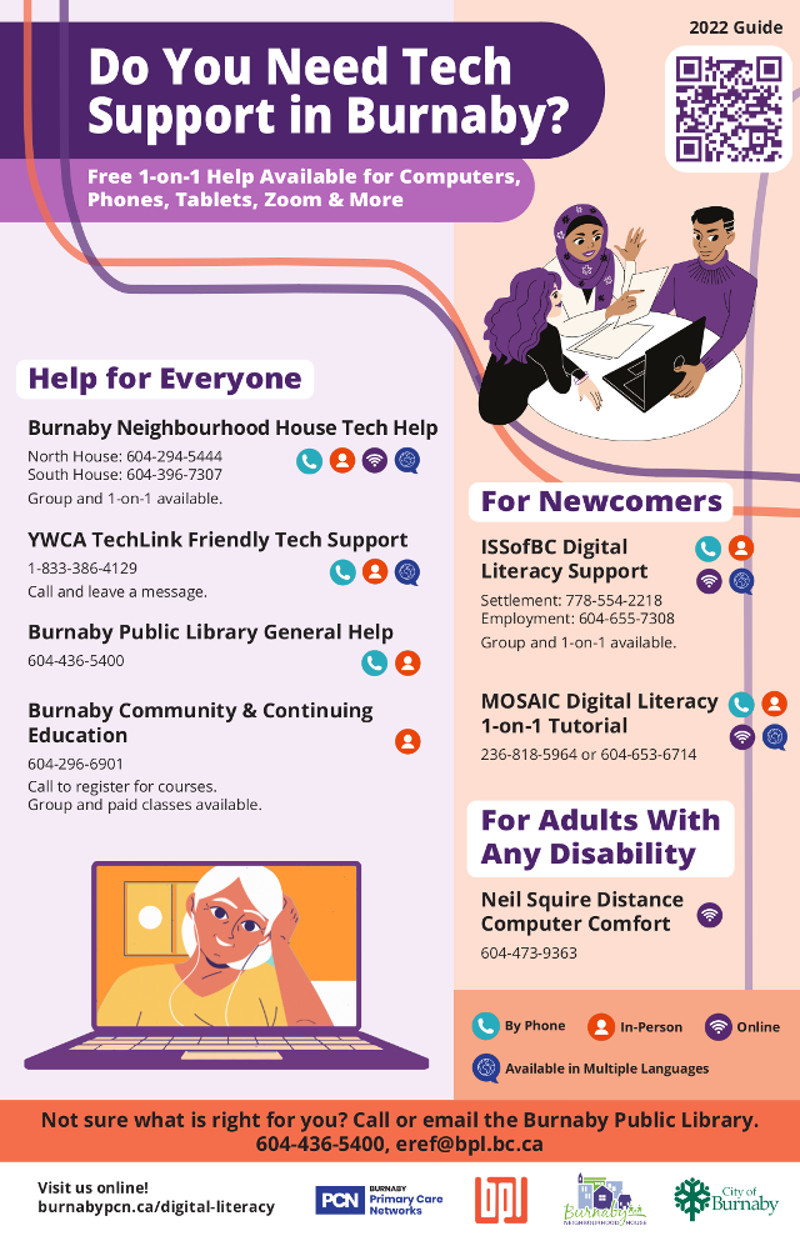 BC Seniors' Guide
British Columbians can now access the updated BC Seniors' Guide, a comprehensive tool that provides crucial information on health, housing, finances, community supports and more to help seniors continue living well.
Print copies of the enhanced 12th edition of the guide are available in English, Chinese, French, Punjabi, Farsi, Korean and Vietnamese. All languages can be accessed online in PDF format. The English version is online in e-book format.
You can download the PDF version of the guide (great for printing at home), read it online, or order a hard copy. See below for information and links.
BC Seniors' Guide (PDF, 1.87MB)
To access the BC Seniors' Guide in all seven languages, visit: https://www.gov.bc.ca/seniorsguide
To order free print copies, call (toll-free): 1-877-952-3181
Or in Greater Victoria: 250-952-3181.
Seniors Connections Program
View the August 2021 Program
Seniors Connections from Burnaby Neighbourhood House
Join this interactive telephone-based program to socialize, learn, laugh and create connections! The program is available to seniors living in Burnaby who are experiencing barriers in accessing community resources to stay active and independent. Session topics include Mindfulness & Meditation; Travel; Safety, Privacy and Rights; Explore Burnaby and more! Each session is around 30 minutes long.
On the day and time of the session you have registered for, you will receive a phone call informing you that the session is about to begin. To join the conference call, just dial '1' when prompted! It's as easy as that. No need to remember multiple phone numbers or access codes!
For more information or to register, email This email address is being protected from spambots. You need JavaScript enabled to view it. or call 604-431-0400 and ask for Alexis.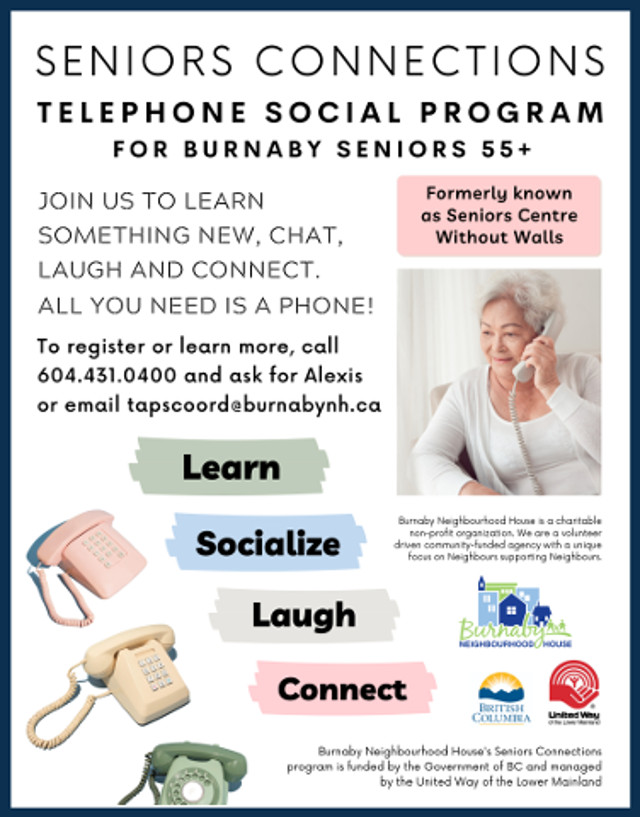 Burnaby Community Fridge Program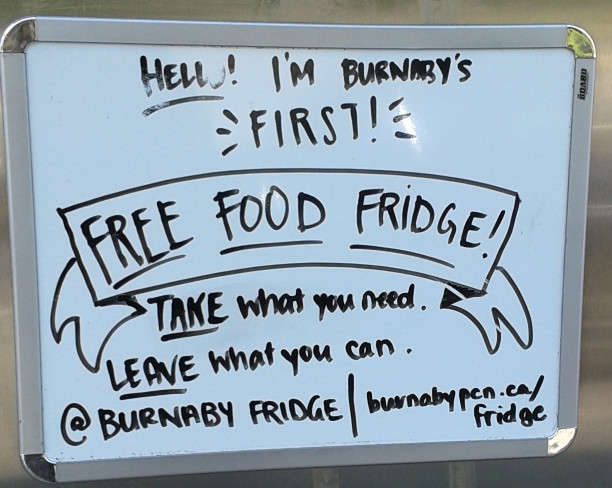 This program from Burnaby Primary Care Networks will provide in a safe, low barrier and nonjudgmental way food for people in the neighbourhoods to give and take, to reduce waste and feed their children better. It builds and enhances food security in Burnaby for those in need.
The first location is outside the Burnaby Youth Hub at 4750 Imperial Street. Please go and check it out, and feel free to take something or leave something! For more information on what items are accepted for the fridge please view the FAQ here.