Photo Gallery
Return to the 60's Dinner Dance
Bonsor 55+ members were rocking it up Friday October 14, 2016 at the Return to the 60's Dinner Dance. The evening featured a lasagna dinner with all trimmings and The Day Trippers Beatles Tribute Band. The dance floor was full from the opening song to the last. A great time was had by all.
In the picture is staff Don Doyle and Cassie Gibeau, second picture is Cassie with the band.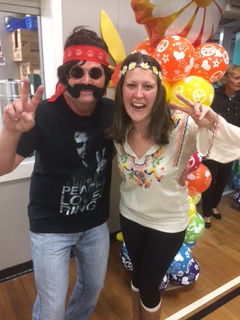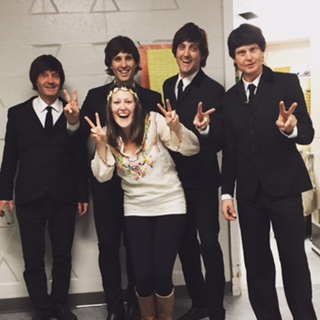 Bonsor Badminton Club AMG Volunteers
The Bonsor Badminton Group was recognized for providing many volunteers for the Americas Masters Games (AMG) 2016 held at the Vancouver Convention Center from August 27 to September 3. The group received a lovely thank-you letter and a plaque which are in the display case in the lounge.
[Click on thumbnails below to view the photos]

2016 55+ BC Games - Medal Pictures
We asked one of our Bonsor Members and BC 55+ Games Participants about her recent experience at the 2017 BC 55+ Games, hosted by Coquitlam.
"For me, it was the excitement and anticipation leading up to the games, the social practice sessions and the encouragement and support from participants and even opponents during the Games. It was really an all round positive and rewarding experience."
Anita

We think Anita summed it up perfectly! Congratulation to all participants! We are proud of you!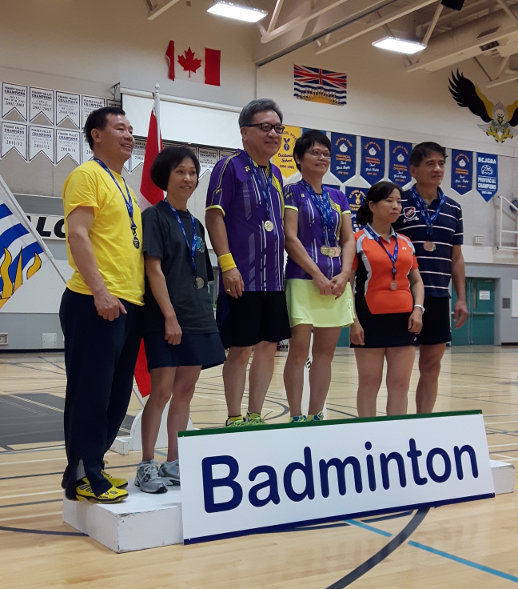 Mulberry PARC Donation
On Monday May 16, Mulberry PARC presented a donation to the Bonsor Health Alert program!
Our members are very grateful of the ongoing support we receive from Mulberry PARC. Without their generous donation we would not be able to offer such a beneficial program to the seniors in our community!
Health Alert runs Mondays from 9 to 11am (except stat holidays & the month of August).
[Click on thumbnails below to view the photos]