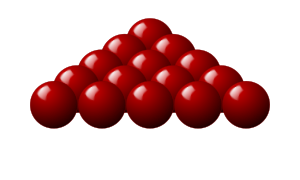 After a few years the friendly rivalry between good friends finally took place at West Van Seniors Centre on October 29, 2022.
Our goal was to renew camaraderie among old friends, enjoy a nice lunch and have a few frames of competitive snooker. As usual they were very gracious hosts and gave us a nice lunch.
Stan Ziolkowski was the Captain of their team and as he promised at our YGM, he did get the event kick started, and we all had a lot of fun. Thank you Stan for a well organized event.
Thank you also to Andy Nathani (our Co Captain) and Iqbal (Sam) Kassam for bringing in so many goodies for all of us to enjoy. There was lots of food left over to take home.
Getting back to snooker, Bonsor won the tie 17 - 10. Many were very closely fought games and the match was much closer than the scoreline indicates.
Bonsor retained the Mary Horton Trophy which will continue to take pride of place in our Snooker Room.
Keith Saunders was our volunteer bus driver and he also decided to help us out with one game which he duly won partnering Eva. Thanks Keith.
Many thanks to Dan and Andy for organizing and helping out to make sure the event ran smoothly. We missed George Kawaguchi, our regular Captain who is sojourning on the Island.
WE LOOK FORWARD TO HOSTING THEM IN LATE APRIL.

Dave
Bonsor 55+ Sociey Snooker Group