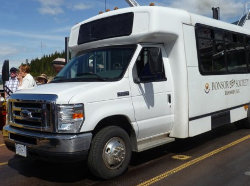 Trips that include ferry transportation have different rates for adults and seniors (65 years & up). Trip prices include the senior's discount. To qualify for the senior's discount you must be 65 or older and a BC resident. You may be asked to present your Pharmacare card or other ID as proof of age when you register. If you do not qualify, be prepared to pay the difference during registration.
Contact Bonsor 55+ at 604-297-4580 for more information.
The Spring 2023 55+ Bus Trip guide can be viewed here.